Union Congregational is a church family of families, and just as children are at the center of a family, our youth play a enormous role at NRUCC! We are blessed a large number of families with children of all ages. Our congregation aims to provide numerous opportunities for them to grow, lead, have fun, and become closer to God. Whether they're participating in Habitat for Humanity, performing a skit in front of the congregation, or off on a ski retreat, they are a visible and present part of our church family.
In addition to a traditional Christian Education program, we have two active youth groups. Young Disciples (Grades 6-8) meets on Friday evenings from 6:30 to 8:30 p.m. and our senior high Youth Ministry (Grades 9-12) meets on Friday evenings from 7 to 9 p.m. With the help of our nine dedicated and enthusiastic adult advisers our goal is to offer our youth a safe place to discover who they are and who God is calling them to be. We do this through a mix of engaging sessions, service projects and fun activities. For more information on the Young Disciples you can contact Kate Mahoney or Rev. Hughes.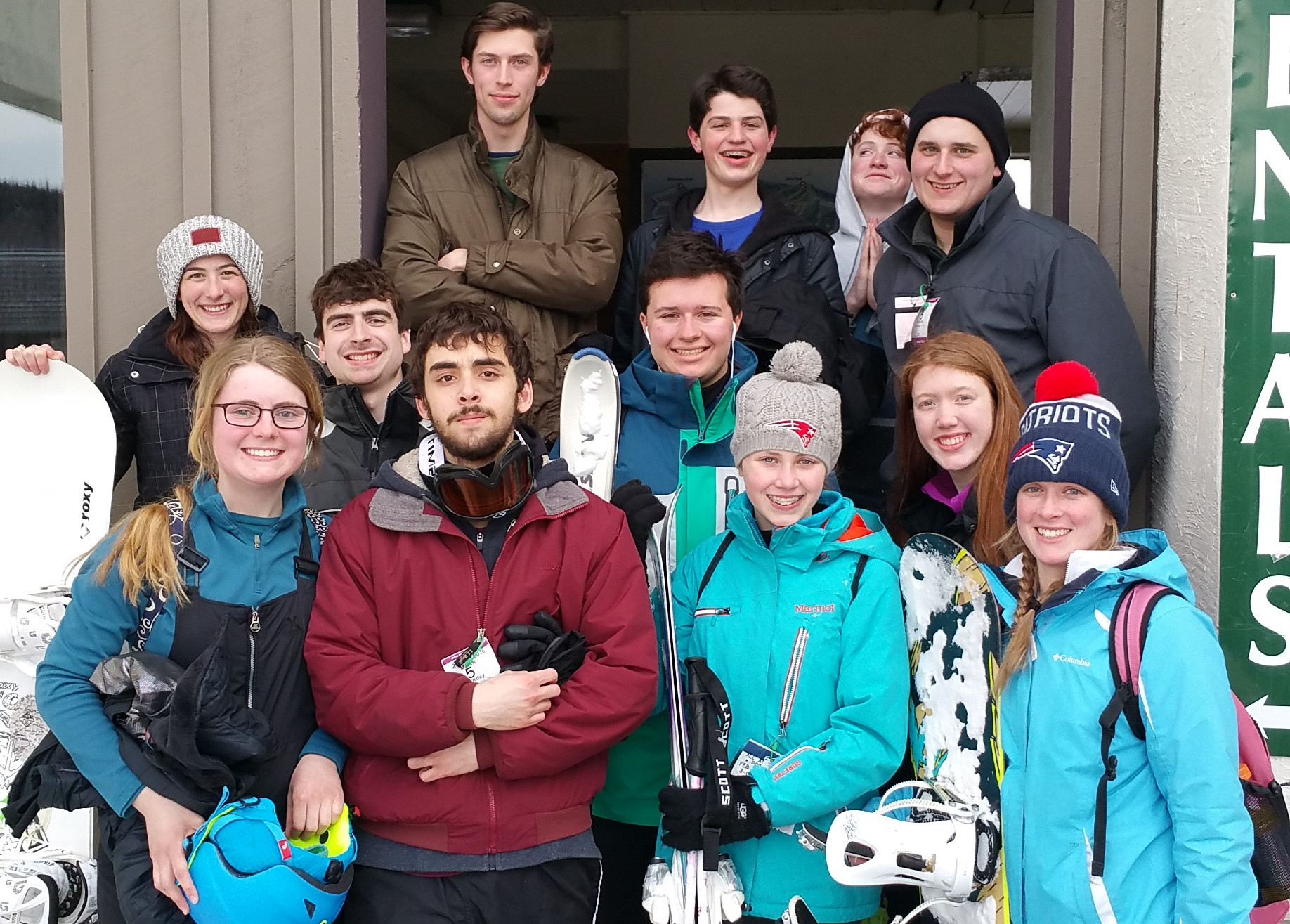 Christian Education
Our Christian Education program strives to find the most innovative ways to bring faith to life for our children.  On most Sundays the children begin worship with their families in the sanctuary.  During the service the children are called forward for a special message from our Pastors that is focused on the lesson of the day, but in a way that is both accessible and fun for them. After the children's message, they leave the sanctuary and go to their classes. 
NRUCC is fortunate to have an amazing team of Sunday School teachers for preschool through seventh grade.  Our eighth graders participate in Sunday School until October when they are invited to join our confirmation class.  We use the Buzz Sunday School Curriculum to keep it exciting and different every week.  Each lesson includes interactive learning experiences that allow kids to choose what happens next in the lesson.  
In addition to our regular programming, we have several exciting annual events, including our Advent Workshop, Christmas Pageant, Bible Sunday, Heifer Project, Children's Sunday and lots more! If you have any questions or want to get involved, please email our CE Director, Gayle McGlauflin. If you'd like to enroll your children in Sunday school, please fill out this form.
Confirmation Class
Our Confirmation Class is for our youth in the eighth grade. It meets from late October until Pentecost Sunday when the youth formally join the church through confirmation. The class is taught by the class coordinators and the Pastor. The first half of the class is spent in a classroom setting learning about the Bible and its stories in the Old and New Testaments, symbols, sacraments, the Protestant reformation and our own church's history. The class attends church as a group during this half. The second half of the class, the confirmands are paired with a mentor who is an adult member of our church. Together the mentors and confirmands will explore what it means to be a member of a church by meeting with different groups and ministries in the congregation. They will participate in an Outreach Project and explore other religions. In the spring there is an overnight retreat with the Pastor and class coordinators.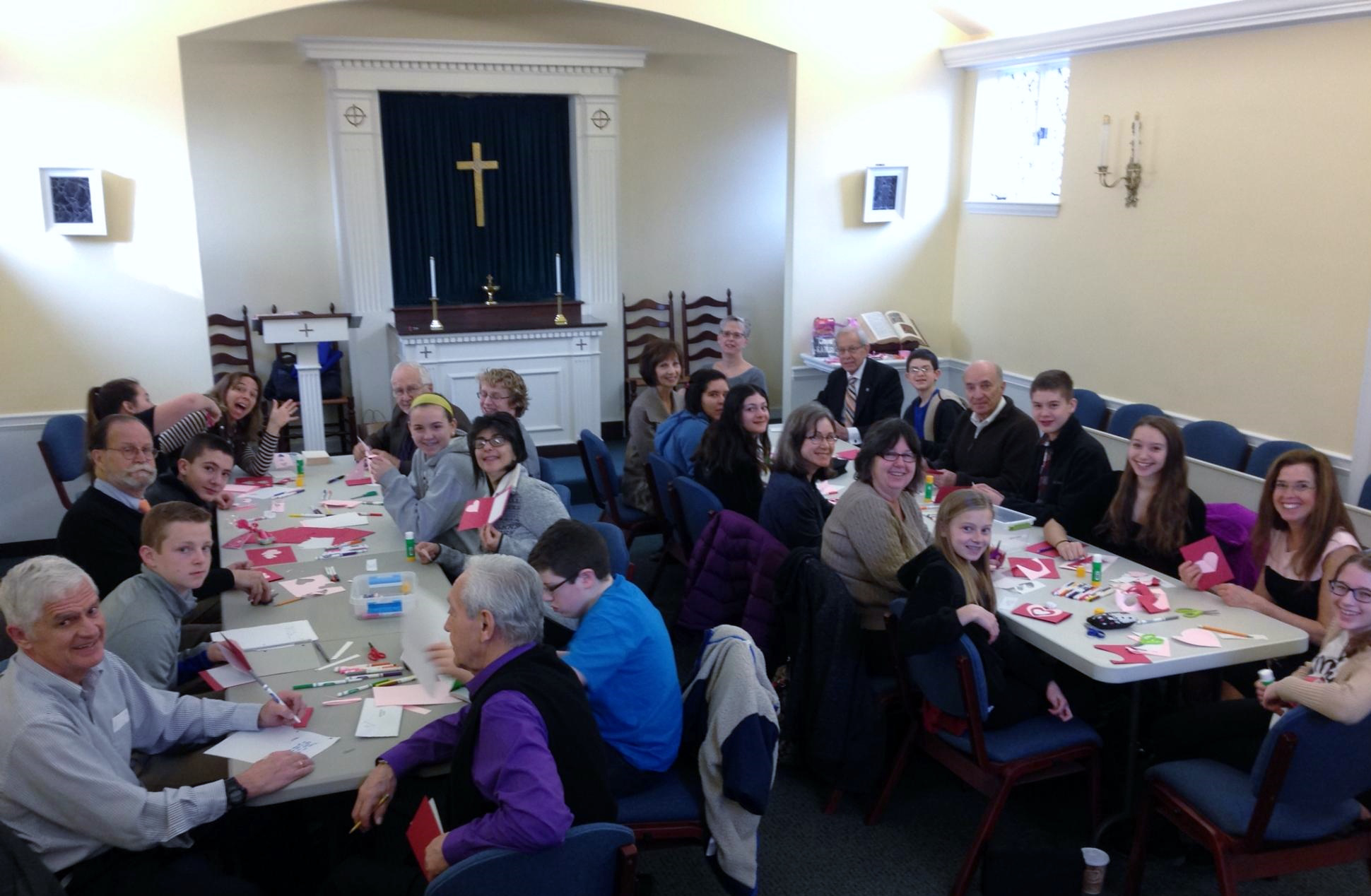 We asked some of our youth what makes NRUCC special for them, and here's what they had to say:
Youth Ministry is special because of friends, faith and fellowship!
Youth Ministry is special because I am able to spend quality time with good friends and make memories that will last a lifetime.
Youth Ministry is special because I get to be myself and know everyone around me accepts me for who I am no matter what.